Laureates of L´Oréal UNESCO For Women In Science, Czech Republic - talent program 2022
Prague, June 21, 2022 - A coronavirus pandemic has affected all areas of human activity. The rapid progress of digitization has revealed unprecedented opportunities for innovation and acceleration of technological processes. However, science remains the domain of men. For example, in the field of artificial intelligence, one of the most advanced research areas, women represent only 22% of specialistsworldwide1.
The long-term goal of the talent program L'Oréal-UNESCO For Women in Science, Czech Republic, is to help reduce gender inequality in Czech science. In this topic, we are at the forefront of European countries. The highest number of women leaving the field is visible after completing their doctoral studies and entering research; the loss is 13.8%2. Therefore, support for women scientists at the beginning of their careers in science is very important.
Fifty-nine women signed up for this year's L'Oréal-UNESCO For Women in Science, Czech Republic - talent program. The jury was most interested in projects in the field of physics, theoretical chemistry and immunology. Thanks to their excellent research work, three women scientists will split CZK 600,000.
"The number of women in the scientific community worldwide is still deficient, especially in leadership positions. Women scientists often leave the field because of starting a family. But perhaps also prejudices deprive them of the pursuit of career growth. Our talent program seeks to financially support women researchers, highlight their work to give them confidence, and show that their chosen path was the right choice." Brigitte Streller, country manager of L'Oréal Czech Republic.
Winners of 16. year of L'Oréal-UNESCO For Women In Science, Czech Republic (on the picture from left):
Mgr. Evgenia Chitrova, PhD. – researches the physical properties of an unconventional superconductor in the form of thin films. The contribution of research can be a decisive factor in creating future quantum computers.
MUDr. Zuzana Střížová, PhD. – deals with anti-tumour immunotherapy, understanding the relationship between immune cells in the tumour and cells around healthy tissue and elucidating the factors that control the influx of cells into the tumour tissue.
Mgr. Ing. Eva Krupičková Pluhařová, PhD. – deals with using carbon dioxide and developing catalysts that help capture this gas and convert it into valuable substances in the so-called electrochemical reduction.
"Grant programs give scientists a chance to progress in research and their personal lives. The L'Oréal-UNESCO talent program For Women in Science brings women scientists another way to achieve success and a good sense of research," says Ing. Ilona Mülllerová, DrSc., Chairwoman of the L'Oréal-UNESCO For Women in Science, Czech Republic.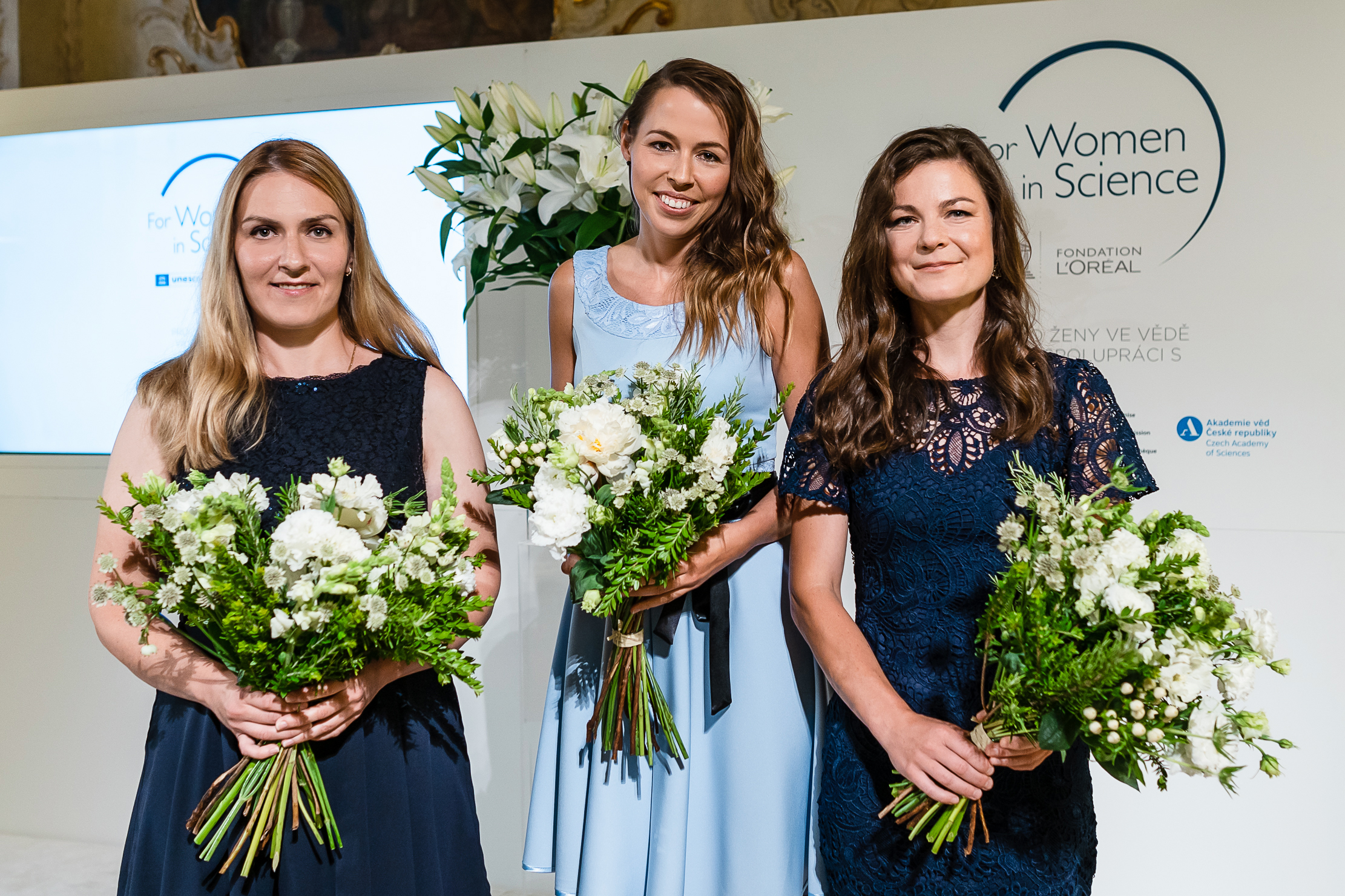 1 European Commission Report for 2018.
2 Institute of Sociology AS Gender and Science (Czechia)